Wikipedia has a built in feature to create ebooks directly from the website. This is a great way to curate information for your class and distribute in a format that can be read offline or on various handheld devices. To get started, head to Wikipedia and look on the left side of the screen under print/export.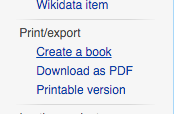 Click on Create a book. You will be taken to a page that describes how the book creation process works. After you click on 

a new menu shows up on each page you visit:

This allows you to add the current page to your book, or you can click the show book link to see what pages are already added. Hovering over a link allows you to add the linked page to your book.
Once you have the content in your book that you want, clicking on Show Book allows you to organize the pages. You can create chapters, re-arrange the order of pages, set the size of the book for the PDF, and set a title.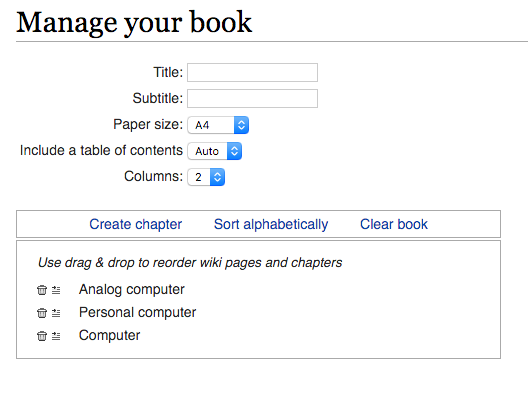 Once your book is complete, you can download it as a PDF. Here is a sample ebook that I created. This also works on Simple English Wikipedia site, so it could be used at the intermediate and primary level.

Be sure to subscribe to my YouTube channel and join your fellow educators on the Eduk8me email list!