With Presefy, your presentations can be played in sync, on the audience's mobile devices.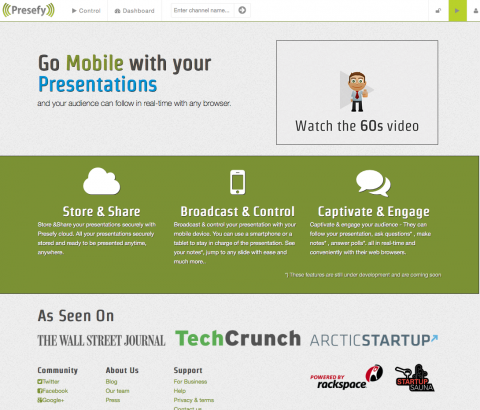 Once you have completed the sign up process, you can upload a presentation to Presefy and then present to an audience. The file format needs to be in PowerPoint or PDF format, which is unfortunate. It would be nice if they could connect directly to Google Drive or OneDrive.
Your presentation goes into your channel, an URL that you share with the audience. In the free version, you have two presentation slots. Each slot holds one presentation.
Unfortunately, there aren't any tools available when presenting, such as a laser pointer or highlighter. The audience only sees the slides and animations.

Be sure to subscribe to my YouTube channel and join your fellow educators on the Eduk8me email list!