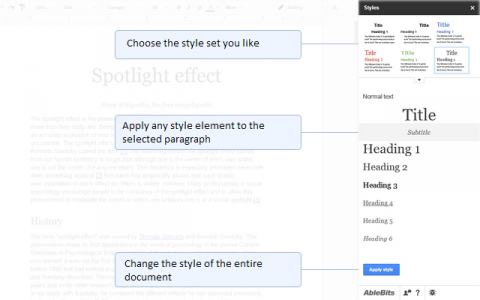 Make your documents look consistent in a click
Source: Styles for Google Docs
I have been a big fan of styles for awhile. In fact, it's probably the most underused feature of word processing. Once you start using styles, you'll create better looking, consistent, work, faster then you thought possible.
This add-on gives you twelve different sets of styles to use in your document. Change the look of the document is only a click away.

Be sure to subscribe to my YouTube channel and join your fellow educators on the Eduk8me email list!