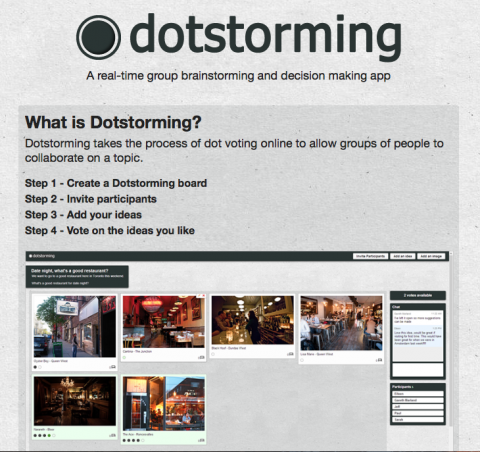 Dotstorming is a free service that can be used for meetings or in the classroom. Each session starts with a board, and items are added to the board. On the right side is a chat box that can be used for a back channel.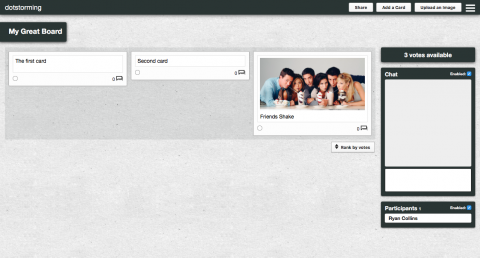 Each item in the board can be voted upon by the participants, allowing for a sorting of the best and worst ideas.
Sign-up was quick and easy. Each board gets a special URL that you can then use to share with students or participants in the meeting.

Be sure to subscribe to my YouTube channel and join your fellow educators on the Eduk8me email list!