Recap is an online service focused on one ideal, to give questions their own place.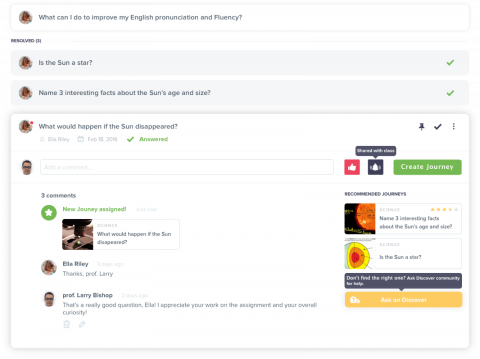 Recap allows students to ask questions, to which the teacher will respond in what Recap calls journeys. Looks like the site is free to use, as long as you don't charge others for access to your journey.
This looks to be a good way to collect questions students will have, and give you the chance to answer those questions.
---
Share what you know! Submissions are open for Edcerpts, the PDF Magazine for educators!
Be sure to subscribe to my YouTube channel and join your fellow educators on the Eduk8me email list!