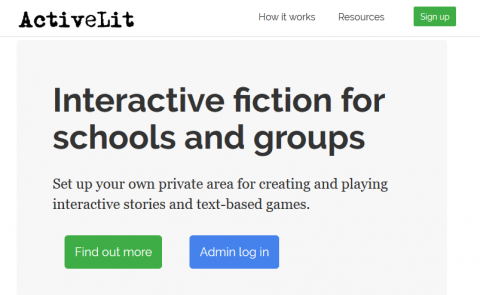 Source: ActiveLit
Via: "ActiveLit" Lets Students Play & Create Choose Your Own Adventure Games In Virtual Classrooms | Larry Ferlazzo's Websites of the Day…
To create the stories, you use Quest to write interactive fiction. Quest is available online and as a Windows download. The stories play out very much like the Choose Your Own Adventure books of the past.

Be sure to subscribe to my YouTube channel and join your fellow educators on the Eduk8me email list!