What2Learn is a free website with games for all ages!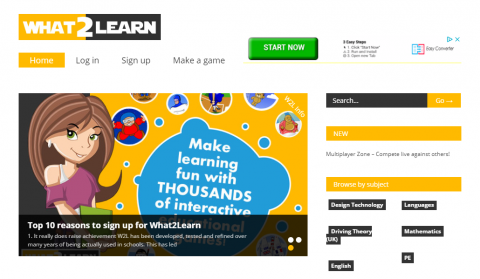 What2Learn has several little games in various subjects, such as math and English. Although there is a link to create your own games, the site is not accepting sign-ups. From the looks of the copyright messages, the site appears to be non-maintained, so use it while you can!
Students can play the games without requiring a log in, which is nice for the younger grades.

Be sure to subscribe to my YouTube channel and join your fellow educators on the Eduk8me email list!