Bust out some mad AI generated rhymes with BeatBot.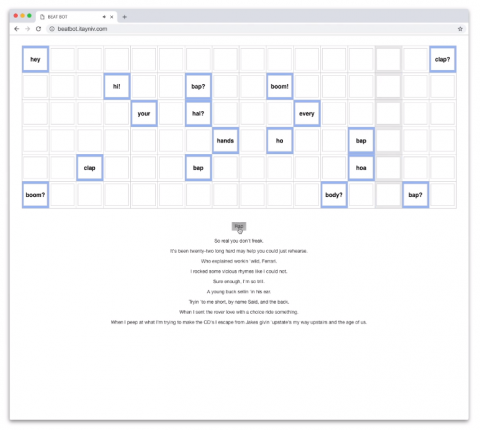 Source: Itay Niv – BeatBot
BeatBot is an experiment in music generation, using a stead beat in which you lay down your rhythms. Once you have a good beat going, BeatBot can automatically generate a rap. Don't hold your breath on the quality of the rap, it's usually hilarious gibberish.

Be sure to subscribe to my YouTube channel and join your fellow educators on the Eduk8me email list!