Create your own face emoji with Emojibuilder.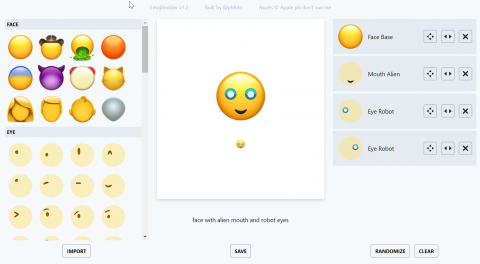 Emoji Builder lets you build different face emojis. The site could be used by students to create an avatar for themselves or to create characters for a story or animation. Once created, the emojis download as a .png file.

To create an emoji, you can select the various parts on the left, and see the emoji being built in the middle. The coolest aspect is the listing of "parts" in your emoji on the right. You can click the X to remove that part or flip the part to the left or right of the face. The part can also be tweaked by it's location using X and Y coordinates, scaled to different sizes, or rotated. This is quite powerful, allowing you to change parts with more flexibility than what a simple undo can do.

Be sure to subscribe to my YouTube channel and join your fellow educators on the Eduk8me email list!