Beautiful Editor is almost Audacity for Chromebooks.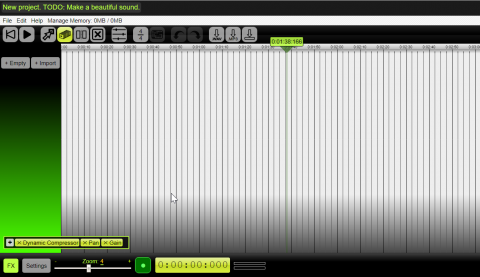 Source: Beautiful Audio Editor
I hope you like green gradients, because Beautiful Audio Editor is a full feature audio editor that runs in the browser. Students can record directly in to the editor, copy/paste or duplicate audio. Final projects can be exported as mp3 and wav.
There is a browser limitation for large projects, but most students won't be working on >45 minute audio productions.

Be sure to subscribe to my YouTube channel and join your fellow educators on the Eduk8me email list!