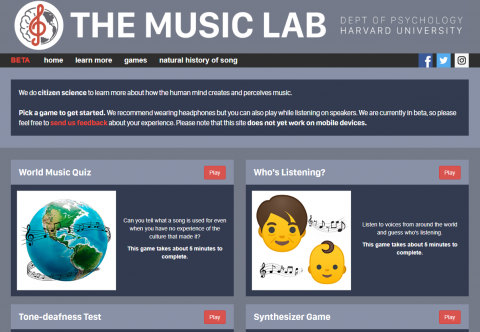 Source: The Music Lab
The Department of Psychology at Harvard University has opened The Music Lab, an attempt at learning how humans use music. Right now there are four different tests you can take online. I took the tone-deafness test, and was better than 60% of the people who have taken the test. I'm a little disappointed with my results, given my music background, but some of the tone differences were very small.
If you are using music in your classroom, this is a website that may be useful to you.
---
Share what you know! Submissions are open for Edcerpts, the PDF Magazine for educators!
Be sure to subscribe to my YouTube channel and join your fellow educators on the Eduk8me email list!