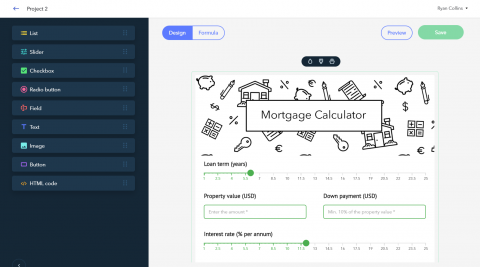 Source: uCalc is a universal builder of calculators and forms
The free version of uCalc allows you to create up to 3 different forms or calculators. The forms can be used collect information, or, in combination of the calculator, can collect information that is calculated based on what the user entered.
The forms part of uCalc is not as powerful as Google Forms, but it does offer some nice features such as the aforementioned ability to calculate. Students could create a form to help them with math homework or to understand how grades are calculated.

Be sure to subscribe to my YouTube channel and join your fellow educators on the Eduk8me email list!