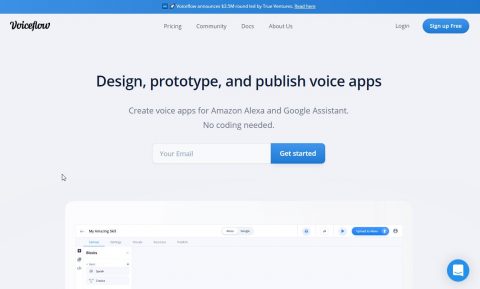 Source: Voiceflow
I signed up with Voiceflow to get a feel for the tool, and it is pretty cool. Voiceflow allows you to create an assistant for Alexa or Google, all without learning any code. 
It's a little like scratch, but with an elegant feel. There are multiple controls and blocks you can use. What I liked was the integration of Google Sheets, allowing you to pull in information for the user from a spreadsheet.
There are ways to structure your code and play your own audio files.
The service is free for up to 3 projects, although you will need an Amazon and/or Google developer account to deploy your assistant on actual devices.

Be sure to subscribe to my YouTube channel and join your fellow educators on the Eduk8me email list!