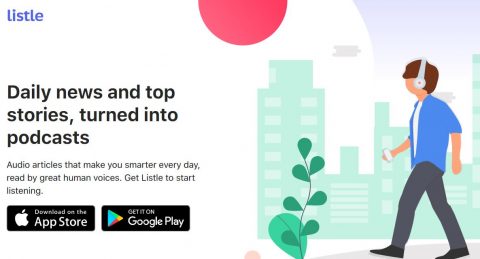 Source: Listle – Daily news and top stories turned into podcasts
Listle is an Android, iOS, and web app that takes news articles from various services and adds human narration.
The website talks about creating a podcast, but it's not automatic. Once you have registered and signed in to the app (Email or Google accounts accepted), you are shown a list of available articles. You can either add articles to the current play queue or create a playlist. I found the playlist to work the best. I added several articles to the playlist, and then downloaded the playlist to the device.
The narration is really good, a lot better than trying to use something like Pocket and it's built in text to speech.
If you are using Listle in the classroom, students can be given the option to listen to the article or read the original article. Or do both!

Be sure to subscribe to my YouTube channel and join your fellow educators on the Eduk8me email list!