Teach from home resources last updated 3/23/2020.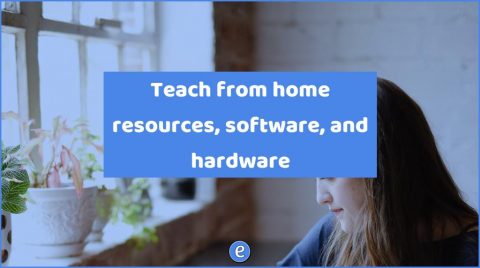 Teach from home is pretty big right now. I'm sure there is probably a better list out there, and if you find it, let know. I'll add it to this list to make my list even ultimater!
Teach from home
Online Learning Resources – The list of resources I've put together at Kenton City Schools. This includes a link to a Google Sheet of Internet Resources that teachers can use. Those two cover everything I've found, because as I find resources, I add them to the Google Sheet.
That's not going to stop me from listing some of my favorite resources anyway!
Websites and online companies
There are way too many to list, but this list here is a good way to start.
Software
Work from home niceties
A lot of us are working from home for the first time, so our home equipment may not have everything that we need. Here is a list of some of the hardware I'm using at home.
What about you?
What are some of your must haves when working from home? Leave them in the discussions below.
---
Amazon links contain affiliate codes. They don't affect your purchase, but they do help support this site.

Be sure to subscribe to my YouTube channel and join your fellow educators on the Eduk8me email list!