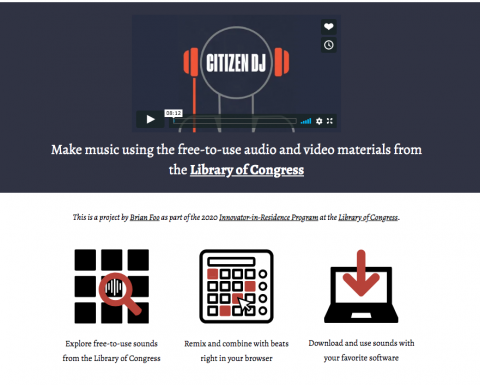 Source: Citizen DJ / Homepage
Citizen DJ is a project from the Library of Congress offering a way to take samples from th Library of Congress and remix them in to new songs. There is a browser based mixer to combine the beats. Once you have the selection the way you want, you can download the wav file to assemble a song in Audacity, GarageBand, or Soundtrap.

Be sure to subscribe to my YouTube channel and join your fellow educators on the Eduk8me email list!