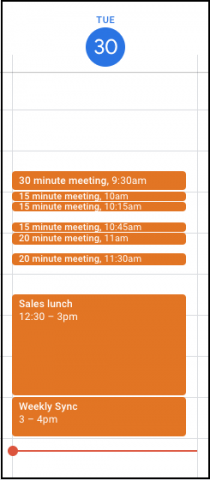 Source: G Suite Updates Blog: Better visualize shorter meetings in Google Calendar
Nice usability feature for Google Calendar. Any meeting scheduled for less than 25 minutes will show the length in the calendar event.

Be sure to subscribe to my YouTube channel and join your fellow educators on the Eduk8me email list!