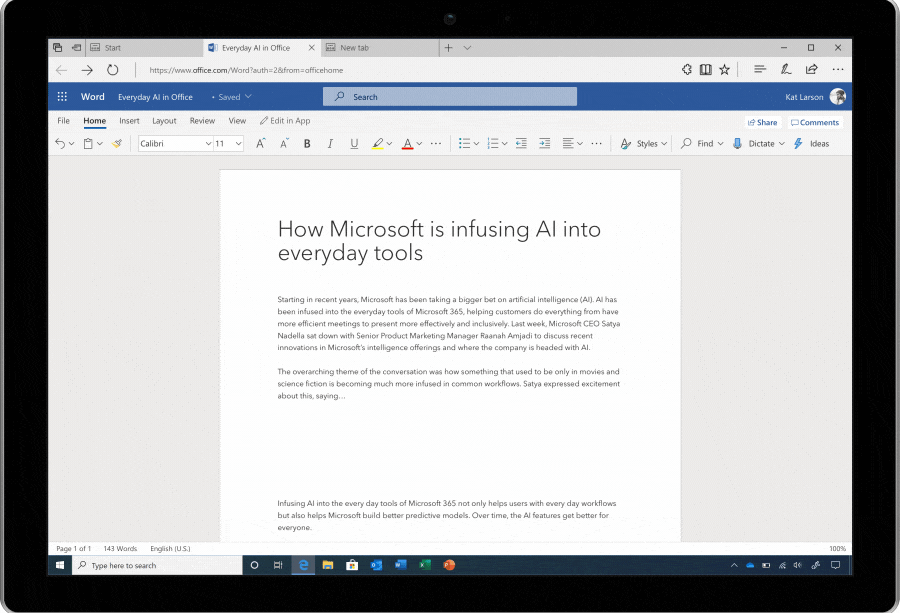 Microsoft is adding an audio transcription feature into Word for the web today. Transcribe in Word will appear in the online version of Word for Microsoft 365 subscribers, providing an easy way to automatically transcribe audio. Microsoft is supporting existing audio files, or even the ability to record conversations directly within Word for the web and have them automatically transcribed.
Source: Microsoft's new Transcribe in Word feature is designed for students, reporters, and more – The Verge
This feature is really, really cool. Microsoft Word has had an audio recorder/notetaking feature, which you could use to record a meeting. Any notes taken in the document during the meeting would be time stamped with the time of the recording, so you could go back and see what was being said when you wrote the note. The transcribing feature takes it to a whole new world.
You can either record directly into Word, or upload an audio file (limit of 5 hours of transcription a month). Word will then transcribe the audio file, separating the text by speaker. Kind of what Descript does for Podcasts (without the audio editing features of Descript though).
The transcription feature is only available in the web based version of Word and only to Office 365 users. It will be added to the iOS and Android versions of Word later this year, but no word yet (pun intended!) on when the feature will hit the desktop version.
(How embarrassing, I had to fix the title!)

Be sure to subscribe to my YouTube channel and join your fellow educators on the Eduk8me email list!