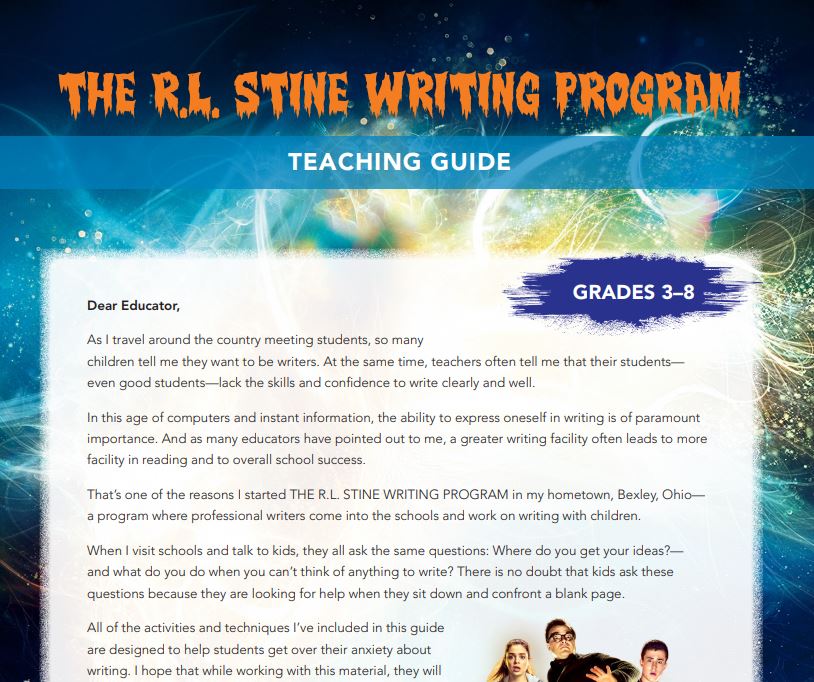 Source: Writing Program
R. L. Stine, the writing machine himself, has put together a 16 page book to help writers in grades 3-8. The book steps through the process of getting ideas, setting up scenes & characters, and the most important part of writing, getting over writers block.
Pacing is up to you, started at two times a week going up to being an intensive two week program.
Besides having tons of information, the writing program is absolutely free! Not even an email required.

Be sure to subscribe to my YouTube channel and join your fellow educators on the Eduk8me email list!