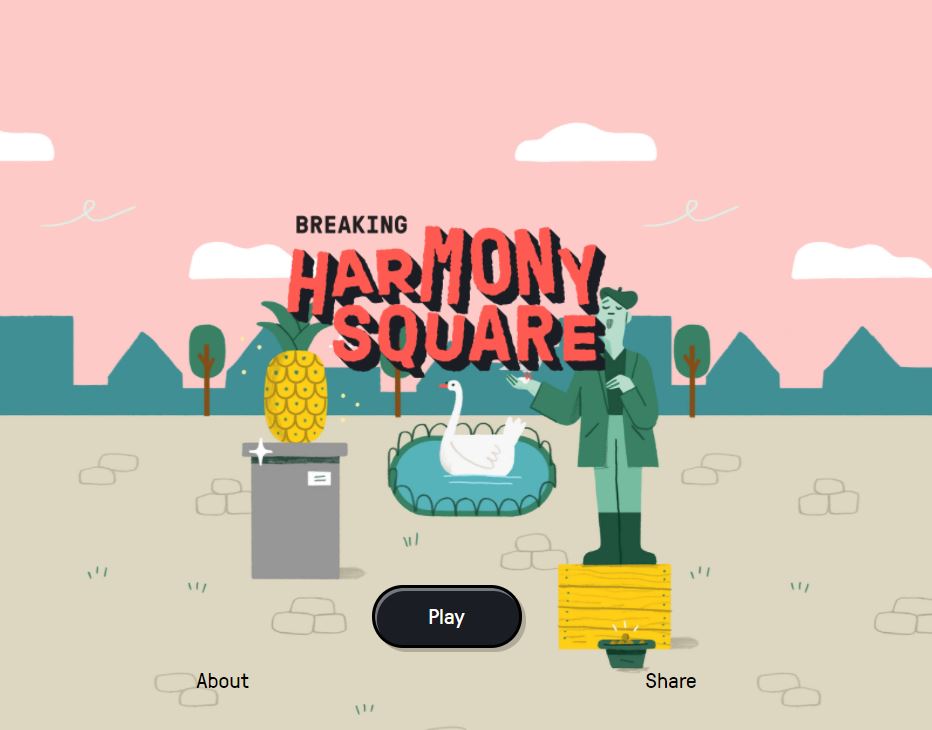 Source: Harmony Square
Harmony Square is a free online game financially supported by The U.S. Department of State's Global Engagement Center (GEC) and the U.S. Department of Homeland Security's Cybersecurity and Infrastructure Security Agency (CISA), along with DROG and the University of Cambridge.
The game puts the player in the role of community disinformation officer. In this role, the player learns how fake news and disinformation is spread online.
The game is recommended for people age 15 and up. The game "contains minor references to mild forms of violence (including rude language on a fictional social media network, although no swear words are used), but doesn't feature content that is likely to be perceived as graphically shocking."
Researchers found that players of the game were better able to spot manipulation techniques. Their results were published in the journal Harvard Misinformation Review.
---
Share what you know! Submissions are open for Edcerpts, the PDF Magazine for educators!
Be sure to subscribe to my YouTube channel and join your fellow educators on the Eduk8me email list!