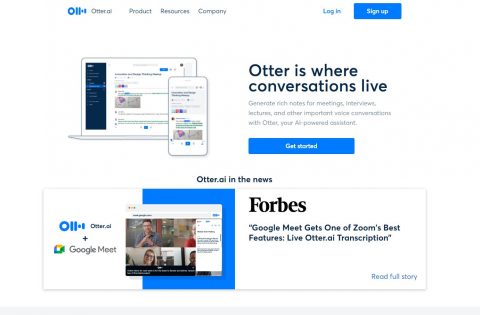 Source: Otter Voice Meeting Notes – Otter.ai
Otter Voice Meeting Notes is an online service that will transcribe recordings. Along with this capability is a Google Chrome extension that facilitates the recording of Google Meets.
The free version allows you to record meetings up to 40 minutes long and 600 minutes total a month. There are discounts for education users if you are looking at needing more.
The transcription worked ok, but it didn't differentiate between people. However, the transcription can be shared with people of the meeting so they can edit in who said what and also add pictures and multimedia to help record the meeting.

Be sure to subscribe to my YouTube channel and join your fellow educators on the Eduk8me email list!