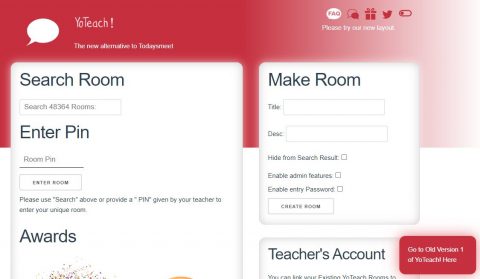 Source: PALMS Backchannel Chat | The new alternative to Todaysmeet
A long time ago in this very galaxy there was a service called Todaysmeet which allowed you to quickly create an online chatroom. These chatrooms were used in classrooms, conferences, and other places. Unfortunately, it was a one person show and the developer was ready to not be on-call 24/7, so Todaysmeet shutdown.
There is still a need for a simple, ad-hoc online chat room, and that is where PALMS Backchannel Chat (also called by the much cooler name YoTeach!) comes in. It has a ton of admin features to make it easier for teachers to create and manage the participants in a room.
They have a video to show off their features:
---
Share what you know! Submissions are open for Edcerpts, the PDF Magazine for educators!
Be sure to subscribe to my YouTube channel and join your fellow educators on the Eduk8me email list!