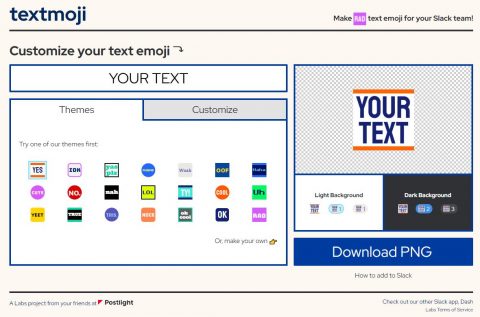 Source: Textmoji · Make custom text emoji
This app might not make sense if you don't use the messaging app Slack. Slack allows you to create custom emojis that you can trigger in your conversations. I found the app and realized that it could be used to create all sorts of little graphics for you or your students to use in their work.
Textmoji doesn't require any log in, you're read to go as soon as you visit the site. There are 21 different styles for you to choose from, or you can create your own from a few basic shapes. Once your emoji is done, you can download the graphic and use it wherever.

Be sure to subscribe to my YouTube channel and join your fellow educators on the Eduk8me email list!