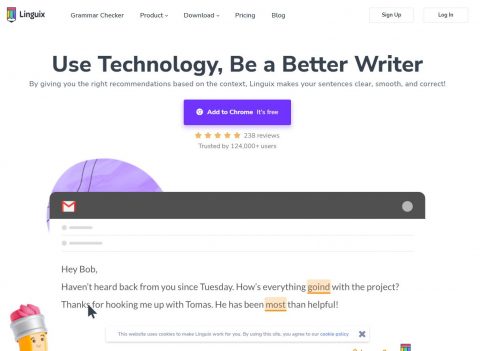 Source: Linguix Free Writing Assistant
Linguix is a grammar checker and more that is available as a Chrome extension and a website. As a Chrome extension, it is available for writing on various websites. I'm currently using it in the WordPress editor as I write this post.
The extension and website do require an account to use. This is relatively painless if you are a Google school since Google logins are available.
Besides checking your grammar, Linguix has some pretty cool other features, such as creating shortcuts to longer phrases.

Be sure to subscribe to my YouTube channel and join your fellow educators on the Eduk8me email list!