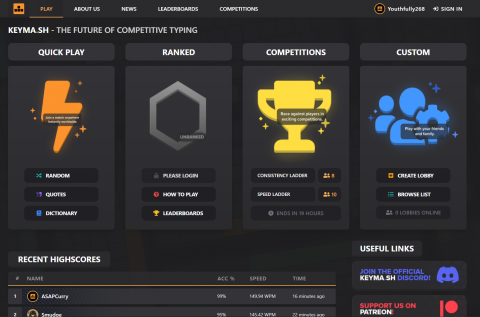 Source: Keyma.sh – Take your typing to the next level
I am not a big fan of taking away instructional time for busy work, but I do know that there are times when students need a little practice. Keyma.sh is a typing site that is also set up for competitions. Students can create an account with their school Google account, Discord (13+), or Github (13+).
Some of the scores on the leaderboard are amazing, when I looked at the site the top was 150WPM!
Under the Custom link, students can create their own competition with their classmates. They can deny random guests, and only share the lobby link with their friends. I was able to do this without an account, so even if the students don't have an account this would work.

Be sure to subscribe to my YouTube channel and join your fellow educators on the Eduk8me email list!