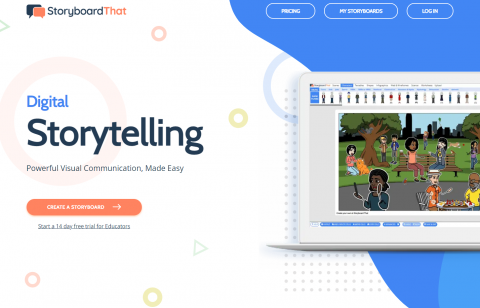 Source: Storyboard That: The World's Best Free Online Storyboard Creator
Here's a cool site that lets you or your students create different kinds of storyboards. For teachers, they have a paid plan that supports several different services for rostering. The free plan lets you create 2 storyboards a week.
To get an idea what's possible with Storyboard That, check out their Teacher Resources page. There are templates and lessons listed to give you an idea on what's possible.

Be sure to subscribe to my YouTube channel and join your fellow educators on the Eduk8me email list!