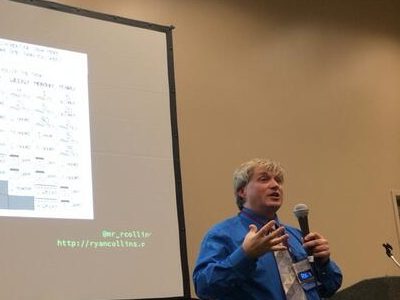 Teach Like a Hacker with Google Chrome, Drive, and Docs
This presentation will show intermediate and advanced users different ways of using Google Chrome, Google Drive, and Google Docs, in their classroom. I will talk about using profiles to organize your browsing experience, using extensions to streamline school work, and bookmarks to save time. We will also explore ways of using Google Drive to share files and folders with teammates, and how Google Docs can help you stay organized while working on documents. Whether you have an intermediate grasp on these tools or looking for more advanced tips, this presentation has something for everyone.
Wednesday, February 15, 2023
9:15 AM – 10:15 AM
C162A/C162B
Don't come to this session… the truth about Edtech
What is the truth about edtech? Is it bad? Many would argue that it is, citing a number of challenges and frustrations associated with using technology in the classroom. For example, edtech can be expensive, difficult to use, and ineffective at meeting the needs of students.
However, despite these challenges, I believe that edtech still has a lot of potential to revolutionize education. By focusing on effective edtech design and developing innovative teaching strategies that utilize technology, we can harness the power of edtech to improve educational outcomes for students.
Thursday, February 16, 2023
2:15 PM – 3:15 PM
B140/141
---
Share what you know! Submissions are open for Edcerpts, the PDF Magazine for educators!
Be sure to subscribe to my YouTube channel and join your fellow educators on the Eduk8me email list!