I don't know what I was doing, but this past week I stumbled upon the WordPress.com App for the desktop. Currently available for OS X and Windows, the WordPress.com App takes some of the administrative features from the WordPress dashboard and delivers those features to you in an up to date, and I believe, more pleasing manner.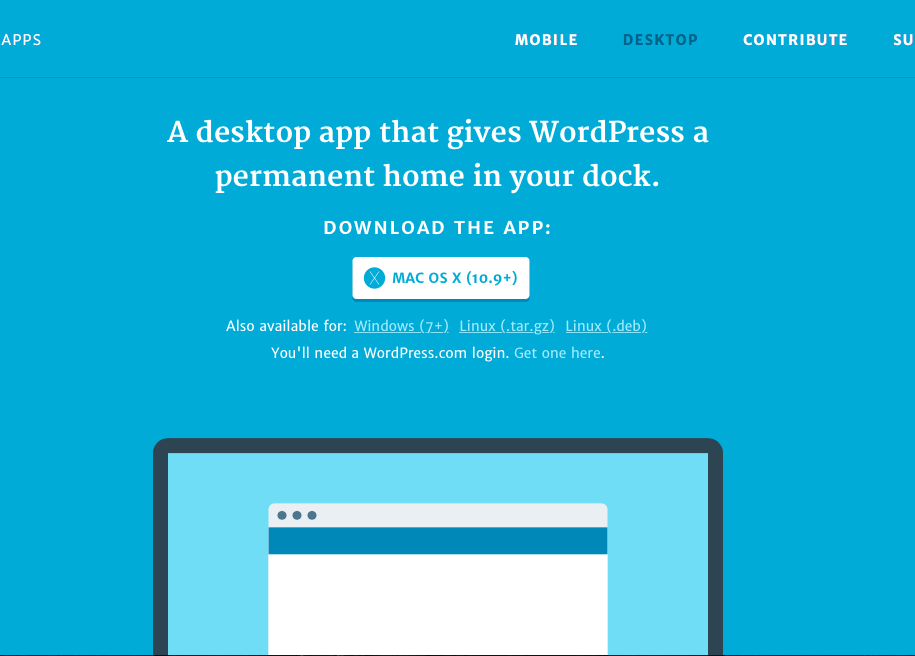 There is one requirement for self-hosted WordPress sites that could be a problem is the requirement for the WordPress Jetpack plugin to be installed and connected to WordPress with a WordPress.com account. Once installed and set up, you can start writing your blog posts without navigating to your dashboard first.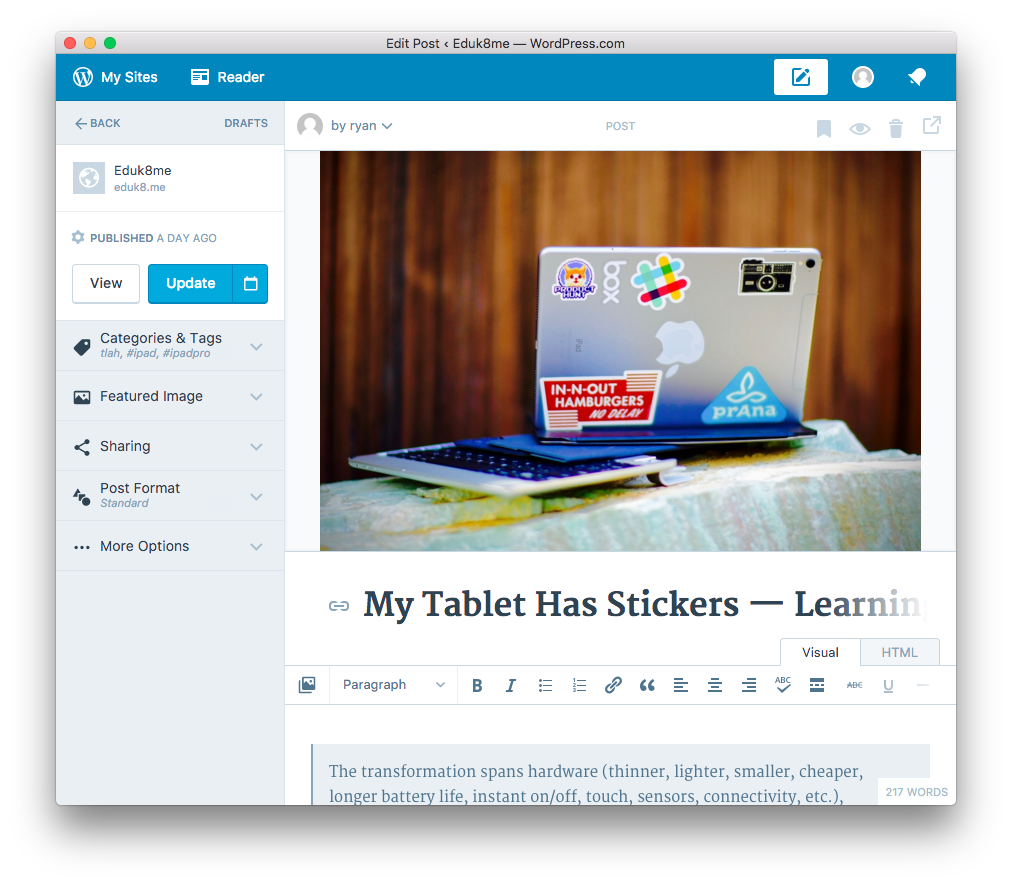 Images can be dropped into the editor, which will then automatically upload the pictures to your blog. Unfortunately, copying and pasting images doesn't work. On the left side of the screen you have access to almost all of the settings that you will need to set up your post.
Once your post is finished, you can publish it or save as a draft, depending on your workflow.
---
Share what you know! Submissions are open for Edcerpts, the PDF Magazine for educators!
Be sure to subscribe to my YouTube channel and join your fellow educators on the Eduk8me email list!