Would you like a text only version of a news site? Well, CNN offers one!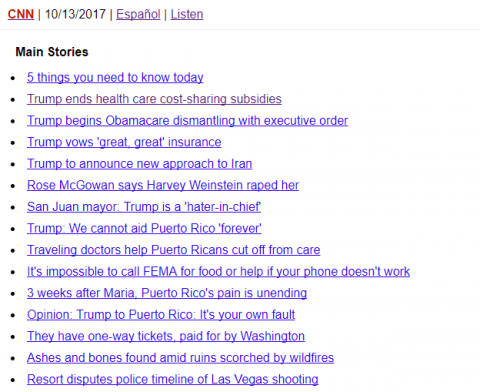 The site is available in English and Spanish, and offers text only versions of the news. This could be a good site to use with easily dis-tractable students or as a way to use a summarizing service on news articles.
---
Share what you know! Submissions are open for Edcerpts, the PDF Magazine for educators!
Be sure to subscribe to my YouTube channel and join your fellow educators on the Eduk8me email list!