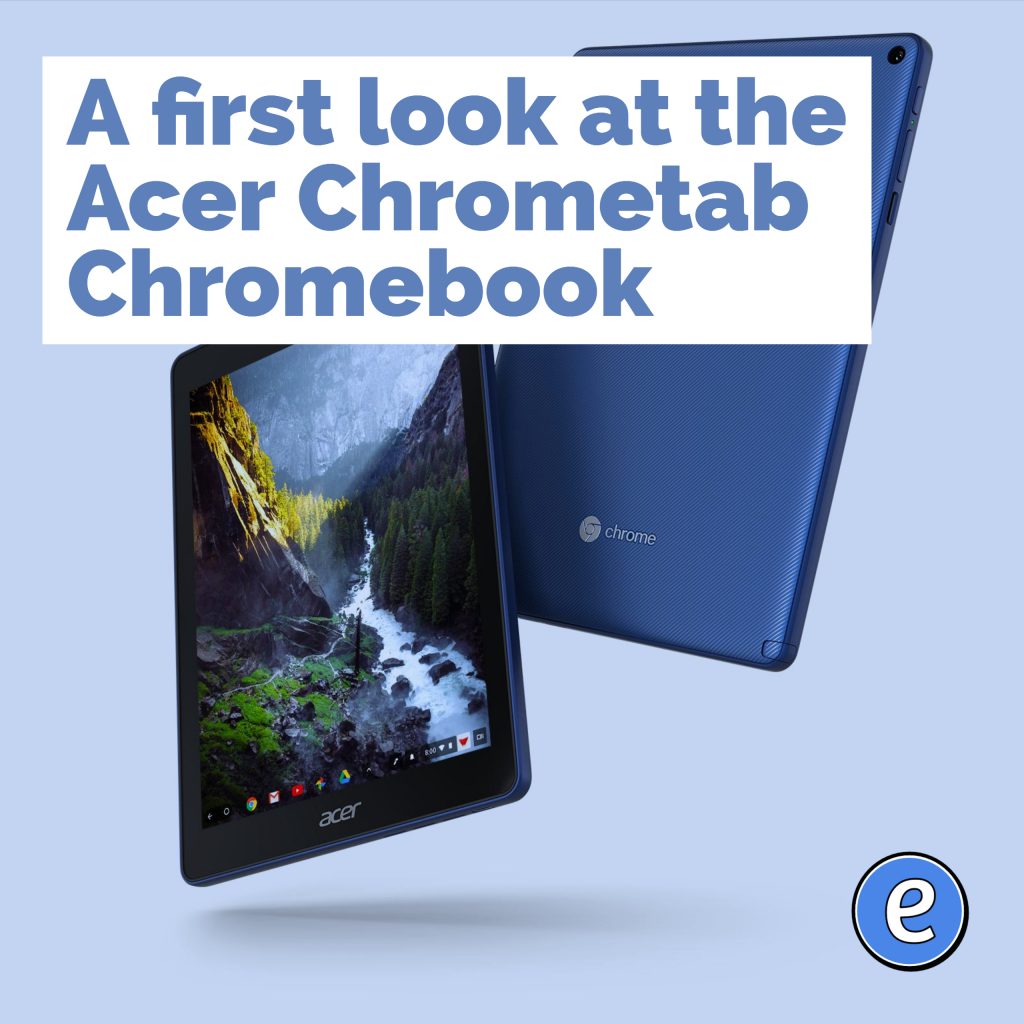 Alice Keeler takes a look at the Acer Chrometab.
Acer just came out with a new Chromebook… that is a 10″ tablet. This is not an android tablet, it is a Chromebook. However, Chromebooks can run Android apps so it is an Android tablet. But it's a Chromebook. I keep saying this because I love Chromebooks! With the Acer Chrometab, I do not have to choose. It also has 4 GB of RAM which is my minimum requirement.
Source: Acer Chrometab: Chromebook + Tablet – Teacher Tech
I'm really torn on the idea of the Acer Chrometab. On one hand, it's nice to have a full Chromebook in tablet form. On the other hand, I find myself needing a keyboard too often when using a tablet to really make it a productive device. Adding a keyboard to the $329 price tag of the Chrometab creates a solution that could be better solved with something like the Lenovo 500e 2-in-1 Chromebook.
The Chrometab has one very compelling feature, and that is the 4:3 screen ratio. Too many devices are widescreen, which makes them a little cumbersome when used in portrait mode, such as the aforementioned Lenovo 500e 2-in-1 Chromebook. I prefer the 4:3 ratio of the Chrometab and the iPad over the 16:9 used my a majority of Chromebooks and even over the 3:2 ratio used by the deluxe Samsung devices, Window Surface devices, and Google's own Pixelbook.
Are you looking at using Chrome tablets in your school?
---
Share what you know! Submissions are open for Edcerpts, the PDF Magazine for educators!
Be sure to subscribe to my YouTube channel and join your fellow educators on the Eduk8me email list!