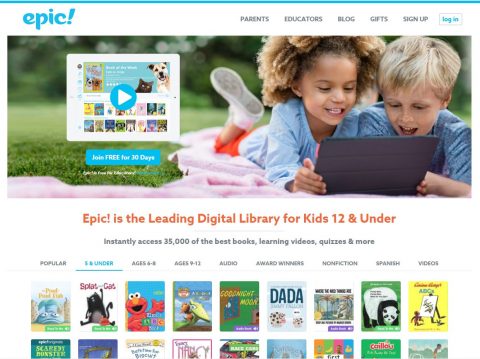 Source: Epic!: Read Amazing Children's Books Online – Unlimited Access to the Best Books and Learning Videos For Kids 12 and Under
I stumbled upon Epic! when I read about their free activity calendars. Although the service has a price for families, it is free to use in your classroom.
Their quickstart guide is available as a Google Presentation:
You can see everything that Epic! has to offer. If you are an elementary reading teacher, this site could be very useful!

Be sure to subscribe to my YouTube channel and join your fellow educators on the Eduk8me email list!