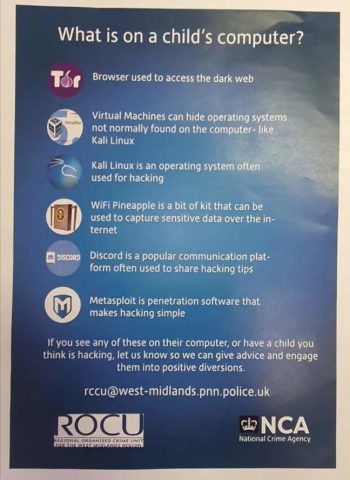 The UK's National Crime Agency has publicly distanced itself from a poster urging parents to call police if their child has installed Kali Linux, Tor or – brace yourself – Discord.

Issued by the West Midlands Regional Organised Crime Unit (WMROCU) via local area councils, the poster in question lists a slack handful of common infosec tools – as well as some that clearly have nothing to do with computer security.
Source: Call us immediately if your child uses Kali Linux, squawks West Mids Police • The Register
Yes, the unknown is scary. Please read up on technology and its uses before dumping them into Danger Will Robinson mode!

Be sure to subscribe to my YouTube channel and join your fellow educators on the Eduk8me email list!