If you're going to the NEOTech 2020 Conference next week, be sure to check out my session!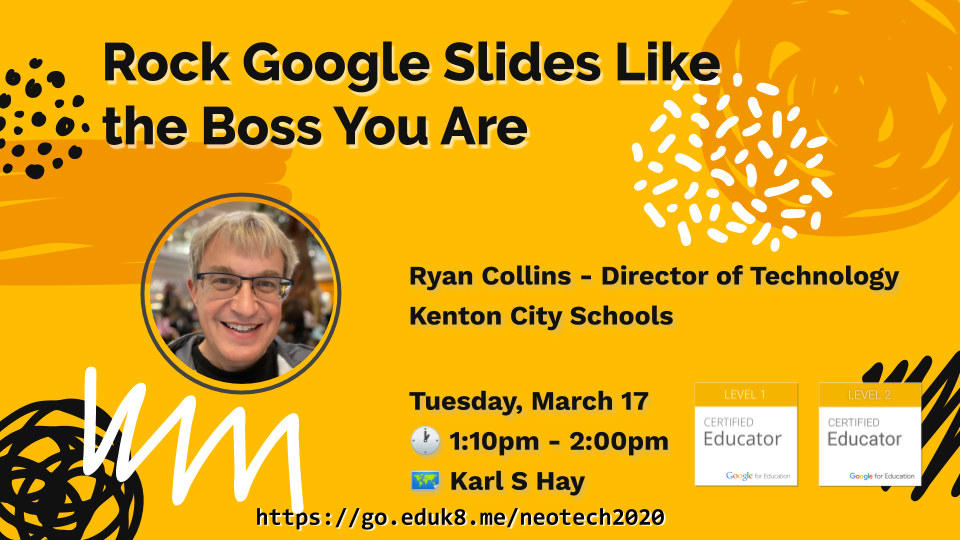 Google Slides is more than presentations. It can be used to not only create documents, but to create graphics, documents such as newsletters and graphic organizers, and interactive activities for your students.

Be sure to subscribe to my YouTube channel and join your fellow educators on the Eduk8me email list!