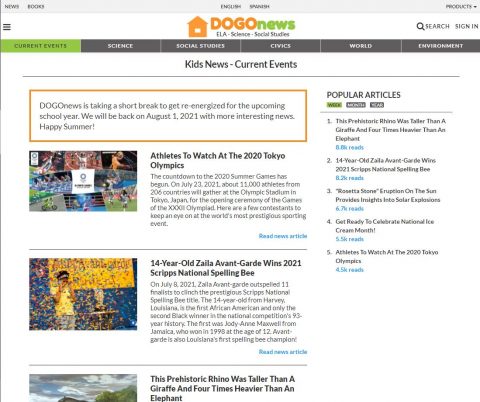 Source: DOGO News – Kids news articles! Kids current events; plus kids news on science, sports, and more!
If you are looking at bringing the news into your classroom, you may want to check out DOGO News. DOGO News is a destination site for news, and you can use the articles separately with your students by sharing the link. Each article is accompanied by a link to the national standards covered in the article, and for students, the citations are created at the bottom of the article for several citation formats.
---
Be sure to subscribe to my YouTube channel and join your fellow educators on the Eduk8me email list!