I've talked about group chatting with IRC, Slack, and Bindle, and recently stumbled upon Gitter.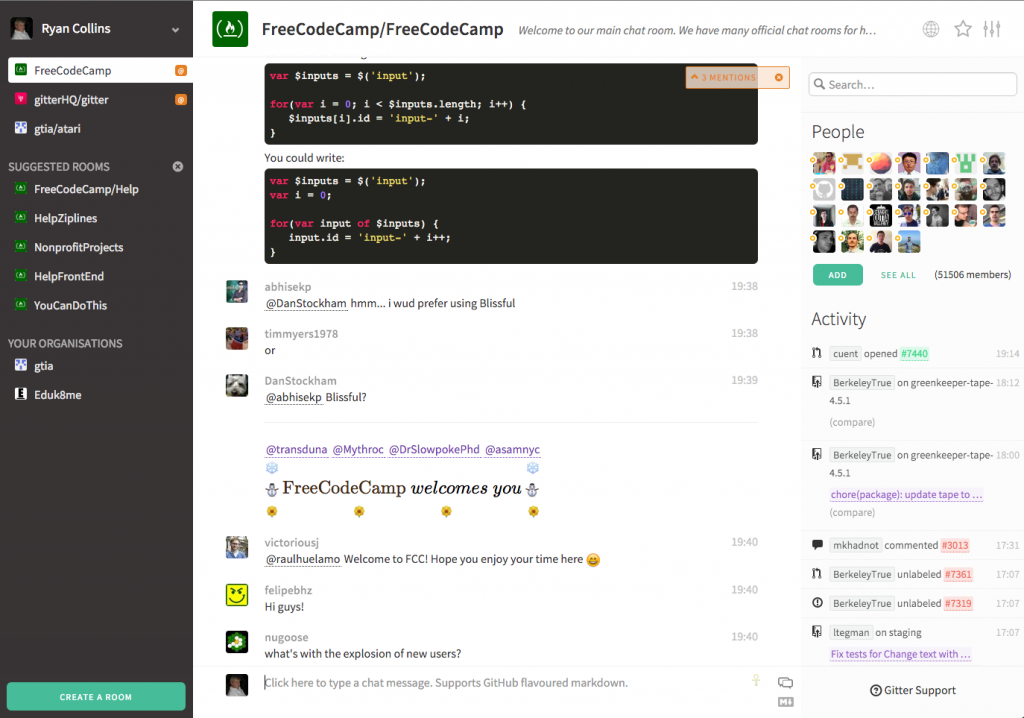 The interface is a lot like Slack, but, unlike Slack, you can have public or private rooms (with the free plan private rooms are limited to 25 participants). Every user is required to have a Github account, and those accounts are also free. Gitter offers a web client in addition to clients for Mac, Windows, Linux, iOS, and Android.

Be sure to subscribe to my YouTube channel and join your fellow educators on the Eduk8me email list!