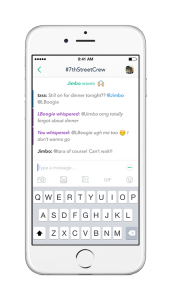 There are tons of way to have group chats, and a newcomer (at least to me) is Bindle Chat. Offering an iOS and Android client, Bindle allows you to create private and public chat rooms based around a hashtag.
In my limited testing, it appears to work pretty well, and could be used for various mobile activites. A downside is that there isn't any sort of desktop client for now.
Try it out, I have two channels up, #eduk8me and #tlah, both should let anyone chat.
---
Share what you know! Submissions are open for Edcerpts, the PDF Magazine for educators!
Be sure to subscribe to my YouTube channel and join your fellow educators on the Eduk8me email list!