Axiom is a Chrome application that can organize your digital media plus annotate and collaborate with them.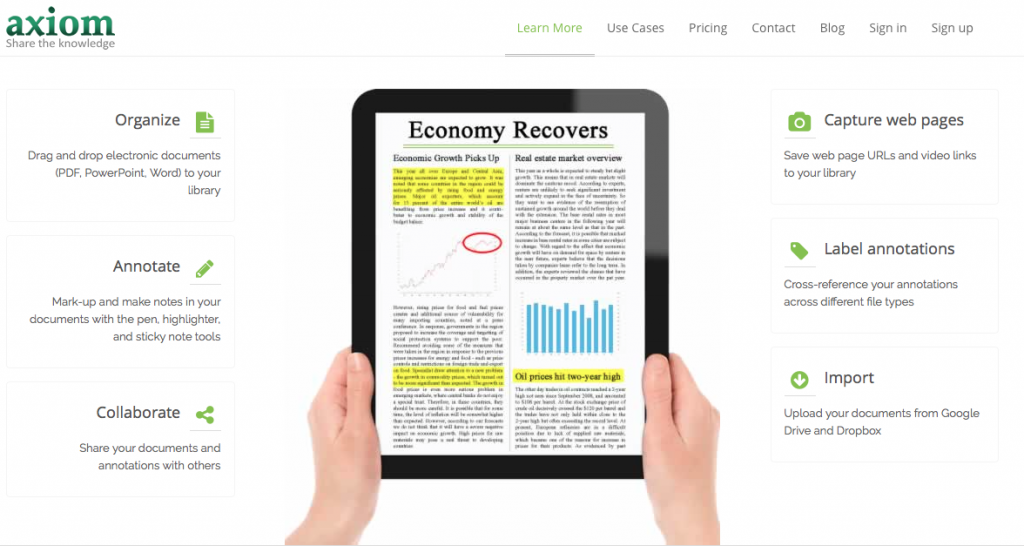 The service can be used to collect documents, including multimedia, for various uses, such as collecting homework or brainstorming ideas by marking up the documents or multimedia.
There is a free level which allows you to store 10 documents of up to 2MB each, with paid tiers that let you manage more, larger, documents. The paid tier starts at $4 which isn't bad for teachers that would like to collect assignments and provide feedback with more tools than what's available in Google Docs.

Be sure to subscribe to my YouTube channel and join your fellow educators on the Eduk8me email list!