There are many times when you may need to email the Google Doc that you are working on to someone else. To accomplish this feat, you can download the document from Google Drive or from Google Docs in the format that you want, and then attach that document to a new email. But there is a quicker way.
Under the file menu in Google Docs, there is an Email as attachment… menu option. Selecting this item allows you to email the document in a select format directly from Google Docs.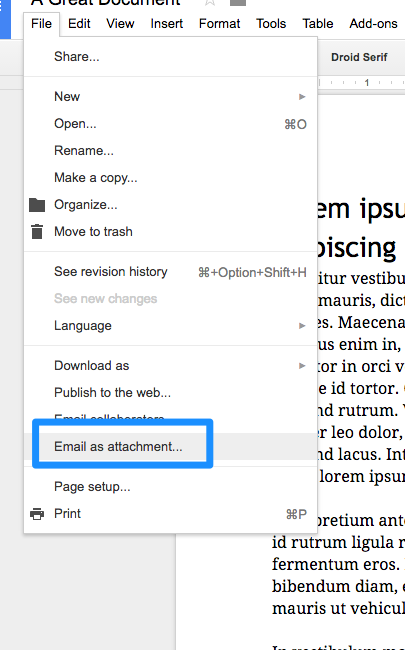 After you select the menu item Email as attachment… a window opens to allow you to select the format and enter the email recipient, subject and message.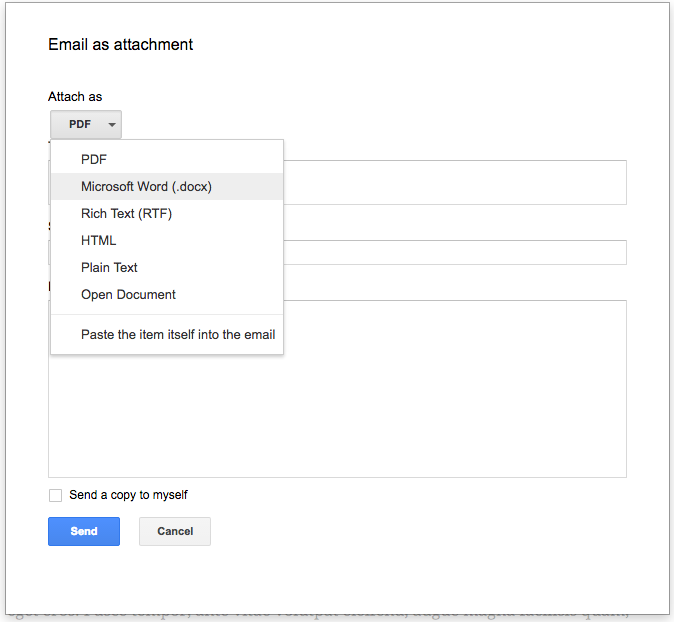 Each of the Google Drive office apps (Docs, Sheets, and Slides) has an Email as attachment… menu item, making it really easy to send off a document in the recipients preferred file format.

Be sure to subscribe to my YouTube channel and join your fellow educators on the Eduk8me email list!