The Google Cast for education app is now available.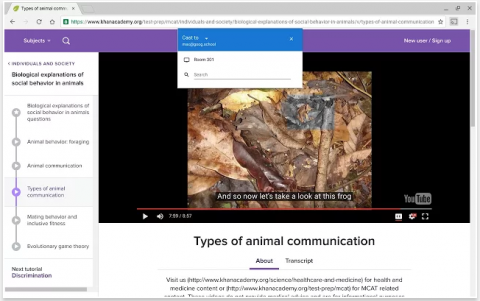 To try it out, teachers need to install the Google Cast for Education app, and the students need to install the Google Cast extension. There are three caveats right now:
The Chromebooks must be in the Beta channel, running ChromeOS 52 or newer. This won't be the case in a lot of districts that hold their Chromebooks at specific versions due to testing requirements. You'll need to work with your technology department if you want to try it out.
The media router feature needs to be turned on in Chrome. (See step 2 of the support page.)
The app and extension only work for Google Apps for Education customers.
For more information about Google Cast for Education, check out their support page.

Be sure to subscribe to my YouTube channel and join your fellow educators on the Eduk8me email list!