Keith O'Neal has been putting together a list of educators, by state, which is a great way of getting started on Twitter.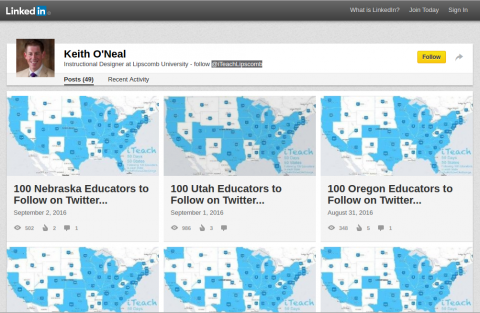 New Twitter users are victims of a catch-22 situation. To get the most out of Twitter you want to follow people of interest, but to find the people you want to follow, you need to follow people in the first place. Keith's list is great because you can find 100 educators in your state to follow. And, when the project is completed, there will be a curated list of 5,000 educators from across the state to follow.
You can read Keith's initial post about the projec here.

Be sure to subscribe to my YouTube channel and join your fellow educators on the Eduk8me email list!