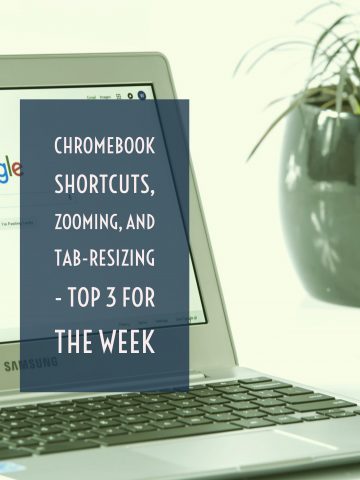 New freebie – Chromebook Keyboard Shortcuts Cheat Sheet
Here's a cheat sheet with some of the more used keys on the Google Chromebook.
Zoom on a Chromebook with these magnification shortcuts
And speaking of Chromebook shortcuts, here are three ways to zoom on the Chromebook.
Tab-resize splits your Chrome window easily
Resize or create multiple Chrome windows that don't overlap quickly and easily.

Be sure to subscribe to my YouTube channel and join your fellow educators on the Eduk8me email list!