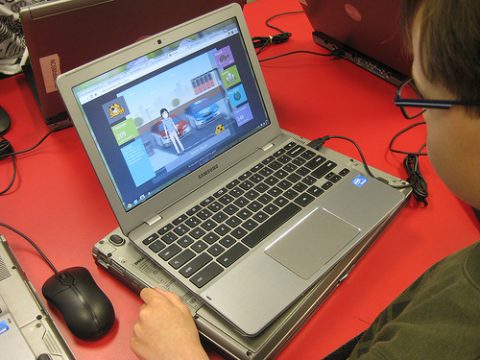 Less than a year ago, Google announced that the Play Store and Android apps would be supported on Chromebooks. Now the company has made this feature a guarantee on all new devices. According to the list of Android-compatible Chromebooks, all new Chromebooks that come out in 2017 and later will support Android apps.
Source: All Chromebooks debuting in 2017 and beyond will run Android apps
After the dismal showing by Apple for the new Macbook Pros, I've been patiently waiting for the Samsung Chromebook Pro to be released later this year.
Android is going to be a game changer when it comes to more Chromebooks in schools, although some companies are already starting to limit access to their apps on Chromebooks running Android apps. It will be interesting how it plays out.

Be sure to subscribe to my YouTube channel and join your fellow educators on the Eduk8me email list!