I'm surprised I haven't mentioned ClassTools.net before!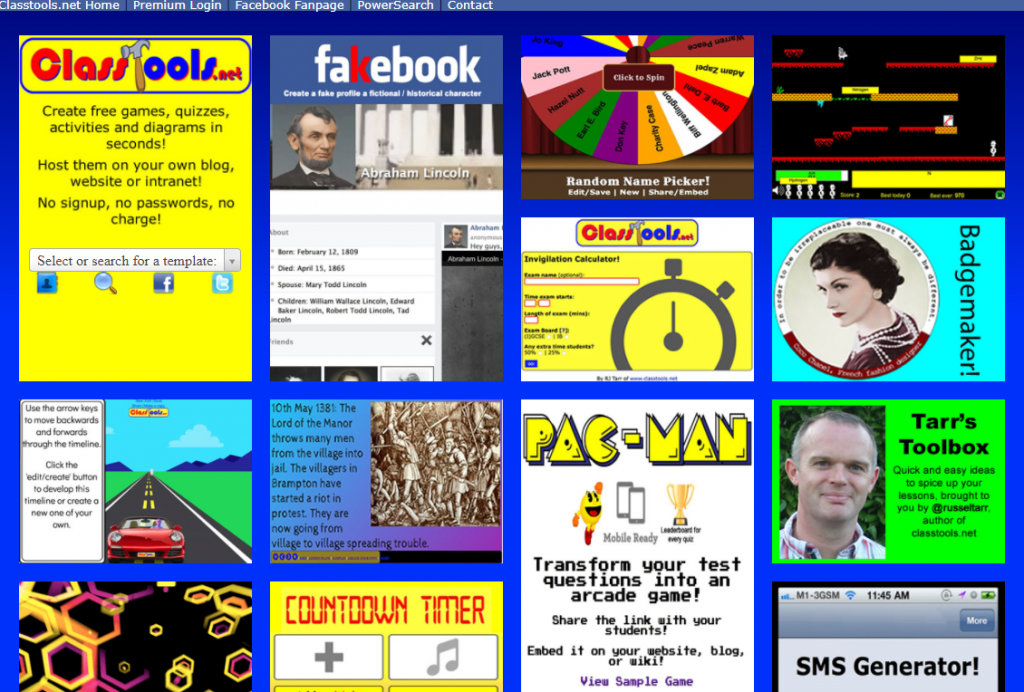 ClassTools.net is a collection of tools to use in the classroom without any signup or passwords required. The tools can be used by all ages to create digital artifacts or tools to be used by the teacher.
Check them out!

Be sure to subscribe to my YouTube channel and join your fellow educators on the Eduk8me email list!