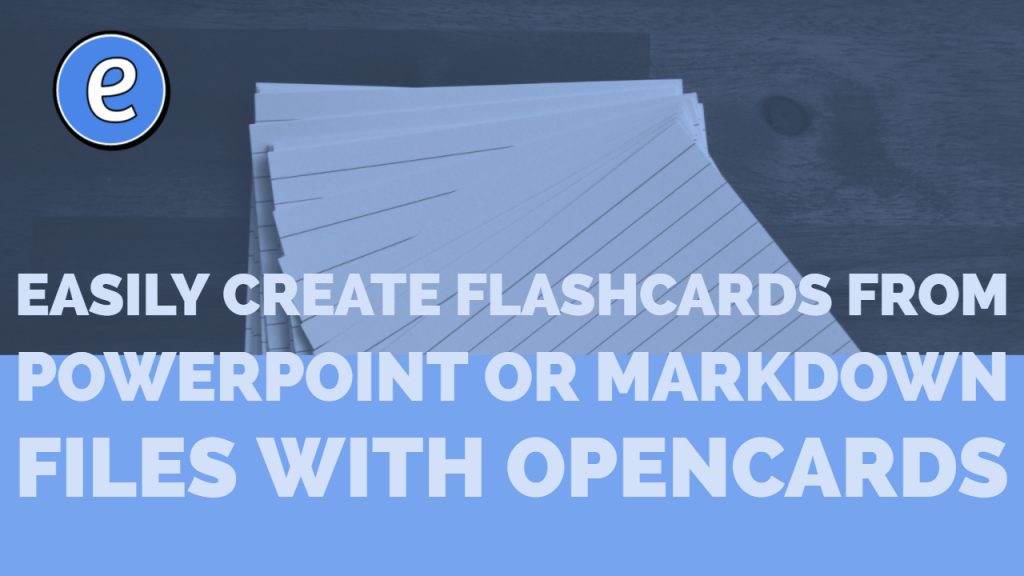 OpenCards is a free award-winning flashcard learning software. The basic idea of OpenCards is to use PowerPoint presentations (*.ppt) or Markdown (*.md) files as flashcard sets. Thereby, slide-titles are represented as questions and the slide contents as their answers. Based on state-of-the-art memorization and scheduling algorithms OpenCards will help you to learn any set of flashcards.
Source: OpenCards
OpenCards can create flash cards from either a PowerPoint file, Markdown file, or from a CSV file. It is open source software, running under macOS, Windows, or Linux. For Chromebook users you will want to look at Flashcard Stash.

Be sure to subscribe to my YouTube channel and join your fellow educators on the Eduk8me email list!