Free ebooks from NASA.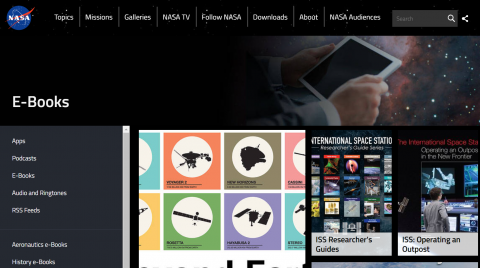 Source: NASA e-Books | NASA
NASA has a multitude of eBooks available, cover aeronautics and space travel. Every ebook I checked was available in PDF, but several were also available in .MOBI for use on Kindle devices and .EPUB for other ebook readers and portable devices.