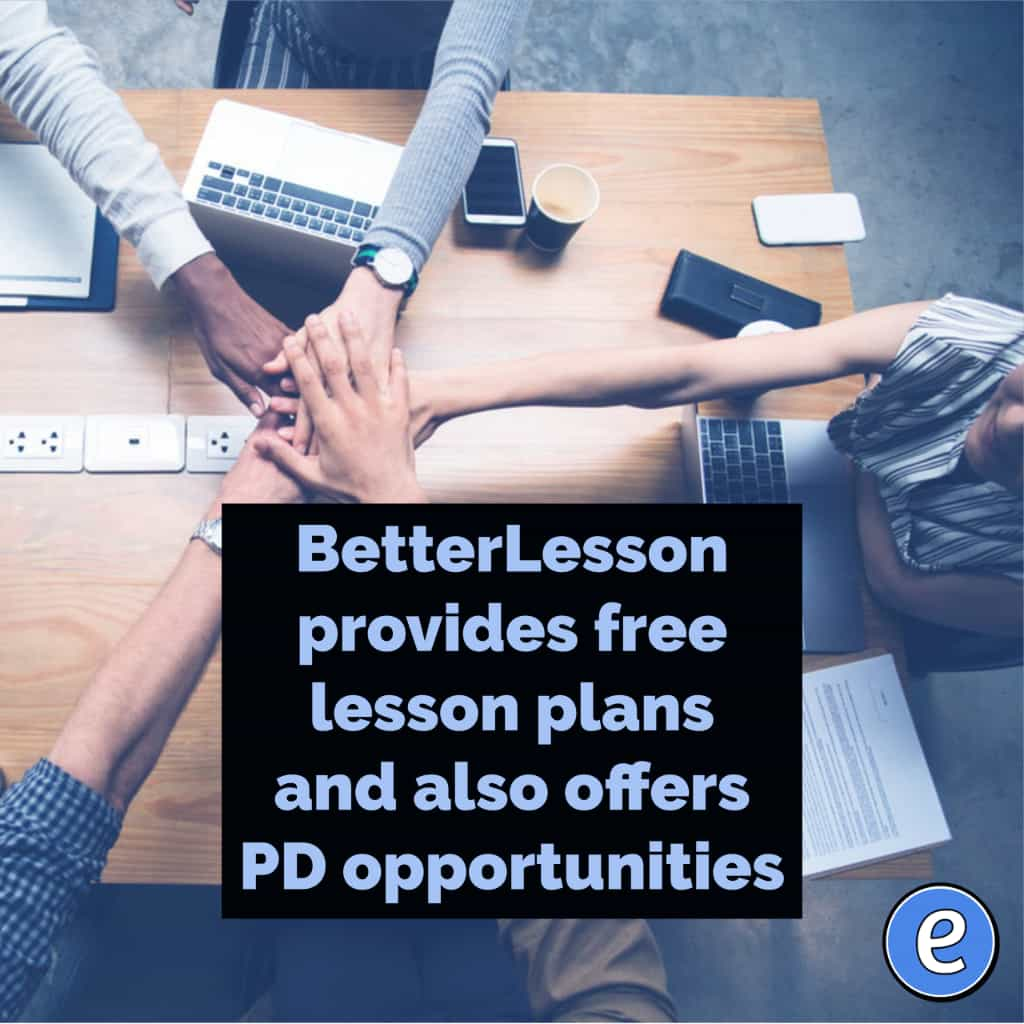 Their mission:
To support every teacher in the world in developing the next generation of compassionate, resourceful, and iterative learners.
Source: BetterLesson | Professional Learning Reimagined
BetterLesson provides access to thousands of free lesson plans and resources. These lesson plans are groups by subject, grade level and standard.
Beyond the lesson plans is a thorough and comprehensive professional development, offering several different workshops and other opportunities for your school district. Unfortunately the site breaks my number 1 rule for vendor sites and lacks any sort of pricing information. I assume if the pricing isn't listed, we can't afford it. If you have experience with their workshops, please let me know!

Be sure to subscribe to my YouTube channel and join your fellow educators on the Eduk8me email list!