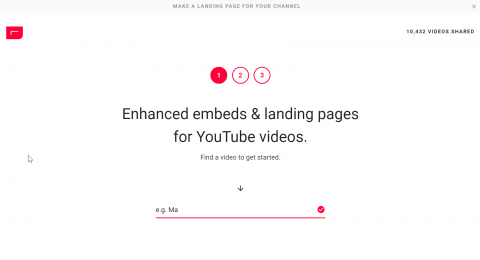 Source: Enhanced embeds & landing pages for YouTube videos.
Sure, you can simply send the address of a Youtube video to your students, but then there is the aftermath of related videos and comment sections. There are ways to view Youtube distraction-free, but what if there was an easy way to share a video distraction free without related videos or comments? That's where riv.yt comes in.
On the riv.yt page, you can either search for a video to share or do what I did, paste the url of a video into the search box. riv.yt will search Youtube for the video. After selecting the video you can apply one of their backgrounds.
When finished, you are given a link to a video, such as https://riv.yt/4/suVQt0pfOLc or an embed code that you can use to embed their video on a website.
A pretty easy site to use to share Youtube videos without all of the extras!

Be sure to subscribe to my YouTube channel and join your fellow educators on the Eduk8me email list!