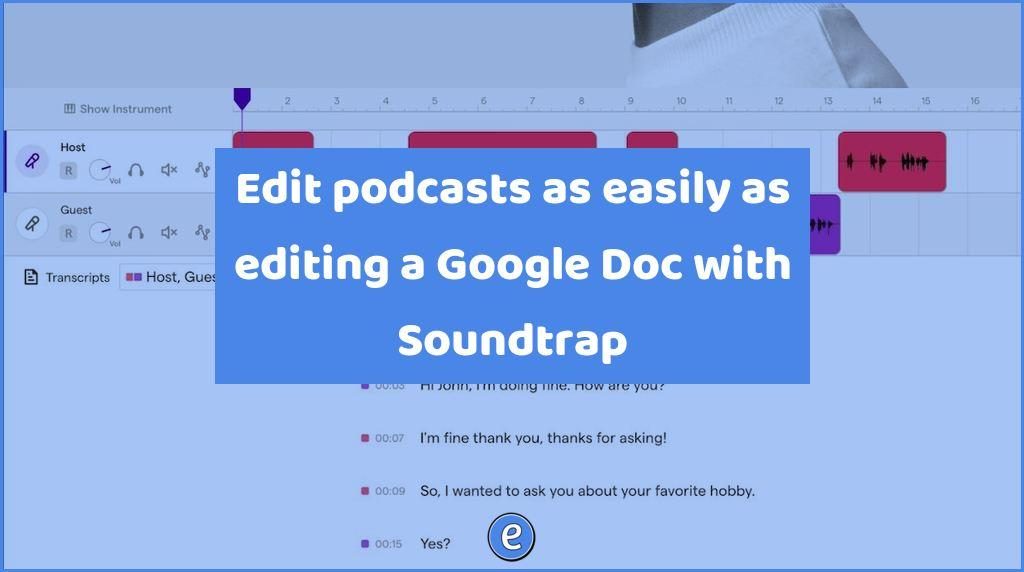 Soundtrap, a music-editing software company owned by Spotify, is launching a new product today that's specifically designed to make podcast editing easier. The new product, called Soundtrap for Storytellers, is a full, web-based podcast production tool that allows users to record, edit, and master their audio. Its most impressive feature is how simple it's supposed to make editing: podcasters can just cut words out of an automated transcript of their conversation, and the changes will be automatically reflected in the audio.
Source: Spotify-owned Soundtrap wants to make editing a podcast as easy as using Google Docs – The Verge
Soundtrap is not free for education use. They do have a free tier with limitations, but their education product has a lot more features than the free tier.

Be sure to subscribe to my YouTube channel and join your fellow educators on the Eduk8me email list!