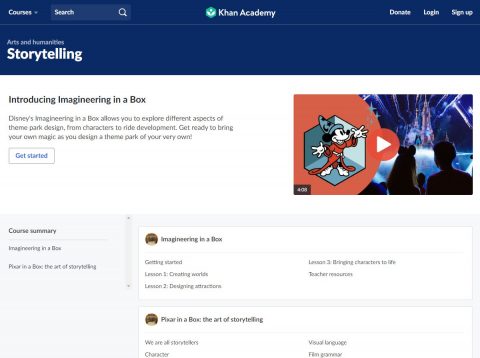 Source: Storytelling | Arts and humanities | Khan Academy
Disney's Imagineering in a box consists of two different takes on the storytelling process. The first class, Imagineering in a box, takes participants through several lessons on what goes on when designing theme parks and attractions.
The second class, Pixar in a box: the art of storytelling, is all about the storytelling process, and how stories are told at Pixar.
---
Share what you know! Submissions are open for Edcerpts, the PDF Magazine for educators!
Be sure to subscribe to my YouTube channel and join your fellow educators on the Eduk8me email list!