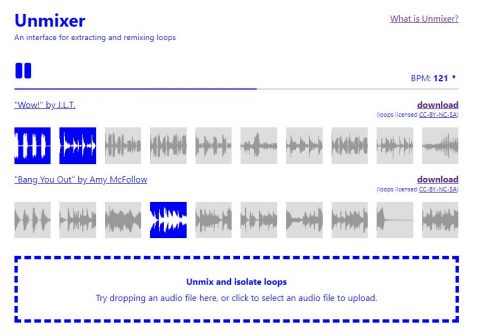 Source: Unmixer
Unmixer is a web app that takes a song and chops it up into smaller loops. This loops can then be mixed by the user. It's pretty fun, I could see music classrooms playing around with this and students performing their best mix.
To get started, you give Unmixer a song to chop up. There is also a pre-load option since it can take several minutes to create loops from a song. I uploaded Def Leppard's Rock of Ages and the site took about 7 minutes to create the loops. Once the loops are loaded, clicking on a loop will toggle between off and playing. 
It is pretty fun to play with the results!

Be sure to subscribe to my YouTube channel and join your fellow educators on the Eduk8me email list!